Got any questions?
Take a look at our most frequently asked questions.
Will it work with my skin type/colour?
Absolutely! Our three wavelength technology ensures we reach even the toughest of hair on any skin type or colour.
How does it work?
During laser hair removal, a laser emits a light that is absorbed by the pigment (melanin) in the hair. The light energy is converted to heat, which damages the tube-shaped sacs within the skin (hair follicles) that produce hairs. This damage inhibits or delays future hair growth.
How long can I go between sessions?
This depends on a few different things like the body part we are working on and how many sessions you have had, it can be anything between 4-8 weeks. 
How many sessions do I need?
This can vary from person to person, usually around six sessions gets the desired result, sometimes it can take a couple more. 
Why choose laser?
Laser is the best option on the market for hair removal with real lasting results, its virtually pain free and the best way to achieve that smooth hair free skin!
Does it hurt?
Laser can sometimes feel slighly uncomfortable but at the Laser Club we have the latest technology to help create the most pain free experience.
Can I sunbathe or go in a sunbed after my treatment?
We advise no sun bed whilst having you laser course, Although you can use fake tan 48 hours after your treatment as long as its removed two weeks before your next session. 
Can you have laser hair removal whilst pregnant?
No, under no circumstances can you have laser whilst you're pregnant. 
Do I have to shave before the appointment?
Yes, you have to shave 2-24hours before your treatment, anything closer to the treatment can irritate the skin.
Get in touch
The Laser Club
MCR:
Boombae, 480 Chester Rd, Old Trafford, Stretford, Manchester M16 9HE.
Leeds: 
Dickeybow Boutique, 18 E Parade, Leeds LS1 2BH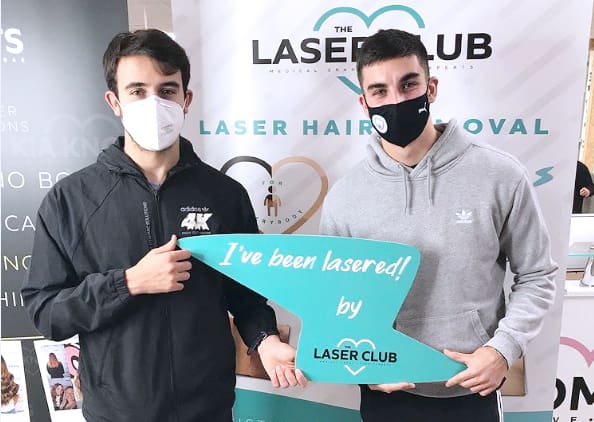 Manchester City players Ferran Torres and Eric Garcia visited us for a consultation on laser hair removal and signed off for their treatment courses in the new year. The Manchester City stars took some time off to come down our clinic in Manchester and left ready to...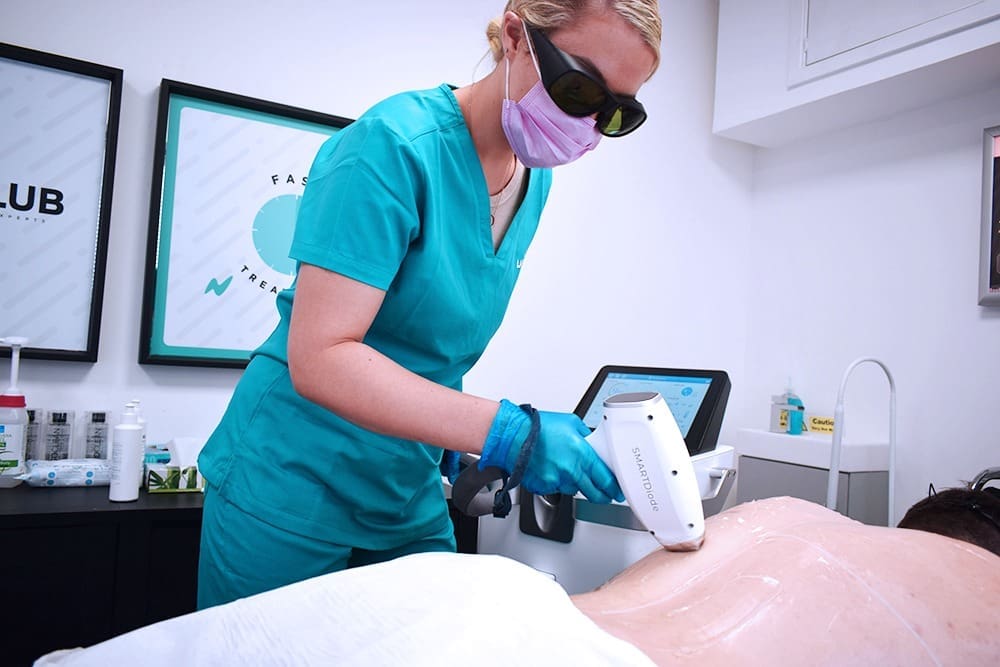 Congratulations on your first session of laser hair removal! You are well on the way to never having to worry about unwanted hair growth again. In the meantime, it is important to take special care of your treatment area. The small amount of attention you pay now will...