Laser Hair Removal in Manchester & Leeds
Welcome to The Laser Club, a medically graded laser hair removal clinic and specialists in teeth whitening and Mesotherapy. Based only 3-minutes away from Manchester City Centre and Leeds City Centre, we serve thousands of customers across the North. Whether you are looking for a one-time appointment or an ongoing treatment plan, we're here to help you in any way we can!
If you're thinking about ditching the razors and waxing and are looking for a cost-effective, long-lasting and pain-free solution – we have just the thing for you. At The Laser Club, Manchester, we only use the latest technology in the laser industry, so you know you'll be getting the best results possible
We offer a
full personal service
, which begins with a FREE consultation and patch test. Once this is done, just book your appointment or course of sessions online and we will take care of the rest! Book
HERE
Our state of the art laser machine is suitable for all skin types, colours & depth of hairs. We offer a pain free and rapid way to remove unwanted hair, helping with ingrown hairs too. Silky smooth skin without the pain and time investment!
More powerful than other big brand machines
What a great place. Lovely atmosphere when you walk in. Greeted nicely, offered drinks. Given the BEST coffee ever in the cutest branded cup. Then onto my treatment, brilliant. Place is lovely and clean, room was nice and warm. TOTALLY PAINLESS didnt feel a thing. Lets see how the results are! My friend started her package for full body 2 months ago and almost all of her hair is gone, shes gone from shaving every few days to every few weeks. Cant wait for that!
Why choose The Laser Club in Manchester?
 Brand new machines.
We use top of the range SMARTDiode Laser machines with triple wavelength technology, that targets and kill the follicle right at the root.
 Safe.
It can be used pretty much all over the body including the face. It is a non-invasive process with amazing results & very few risks. You can return back to your normal life almost immediately, only requiring a strong SPF on any areas lasered & avoid UV.
 Effective.
With our triple wavelenght technology we offer the best hair removal in Manchester. With a block of 6 session you will get the best results, but you will notice results after only one session, only getting better from there on!
 Fast, pain free sessions.
Wether you're coming in for full body we will do a thorough treatment in little more than an hour. Smaller areas can take as little as 15 minutes! Our ice cold technology will make the treatment virtually pain free.
 Suitable for all skin types.
Our triple wavelenght technology allows us to target even the finest, lightest hair. It can also adjust for darker skin tones.
 Lots of happy customers.
We have a 5 star customer rating on Treatwell, Google and Facebook. We have received nothing but good reviews and feedback!
 Free parking & drinks.
We offer a full range of hot & cold drinks to our customers and free parking. We are only 3 minutes out of the busy Manchester city center.
Get our package offer now and save 40%. This offer includes 6 sessions of laser hair removal on the full legs, underarms & bikini/Brazilian/Hollywood areas. You can add the face for an extra £100. For other extra areas like chest, tummy, back, arms etc please contact us.
Interested? First step is to book in your FREE patch test & consultation. There, we will have a chat with you & patch test any areas that you would like to have treated. If you then wish to book any treatment or course of sessions, we will sort it for you.
Check our prices for laser hair removal single session & course of six (pay 5 & get an extra session FREE)
How does it work?
Laser hair removal machines target the melanin in the hair, which absorbs the heat and damages the hair follicle, preventing the hair from growing back.
Our triple wavelength technology ensures the best results for all types of skin. Here is how each wavelength works:
ALEX 755nm 755nm is synonymous with the Alexandrite laser wavelength, providing maximum absorption by melanin; delivering successful hair removal across a wide range of skin types especially focused for light and fine hair.
DIODE 808nm The gold standard in Diode laser hair removal. Deep penetration and high-power, whist maintaining an average absorption rate, making it suitable for all skin types. Its moderate penetration targets the Bulb and Bulge of the hair follicle and provides excellence in treating legs, arms and cheeks.
YAG 1064nm With the lowest melanin absorption but greatest depth and penetration the 1064nm Yag wavelength is ideal for darker skin types. Its depth also targets the root of the hair and is ideal for pubic and underarm hair removal.
Laser Hair Removal For Women & Men
We know how busy life can get and having to worry about shaving all the time becomes an unnecessary hassle. Our medical-grade laser hair removal machine, powered by SMARTDiode, is designed to be as pain-free as possible. With its ice-cold feel and non-invasive process, you will be able to return to normal life almost immediately whilst noticing incredible results after the first session.
Our state of the art laser machine is suitable for men & women, all skin types, colours & depth of hairs. We offer a pain-free and rapid way to remove unwanted hair, helping with ingrown hairs too.
Polycystic Ovaries Syndrome
Many customers who suffer from Polycystic Ovaries Syndrome have preconceptions that laser hair removal for PCOS will not work for them. We are proud to say that our triple wavelength laser hair removal SMARTDiode machine can permanently destroy the root of each hair. Find out more about our PCOS laser hair removal machine & the whole process, by following the link here.
Cosmetic Teeth Whitening
Looking to improve the appearance of your teeth in a short period? Non-peroxide laser teeth whitening gently breaks down the stains on your teeth and brings back those pearly whites. We are all about boosting our customers' confidence which is why we only use the best products in the industry. Naturawhite is an award-winning, teeth whitening brand that sells the best power whitening solution in the UK. Their system can get you up to 12 shades lighter in only 60 minutes!
Get your teeth looking pearly white for just £80 per 60 minute session. We do advise having regular top-up sessions over the year to keep these results at their optimal.
We also offer appointments for 2 people. 60min session at the same time in the same room for £120. This works out at £60 each, instead of £80.
You can book your teeth whitening appointment here.
Mesotherapy Treatments
Mesotherapy is a non-surgical procedure focusing on helping you achieve your skin goals in a painless, fuss-free way. With our Smart Meso machine, its non-ablative, non-invasive technology offers beautiful long-term results without any discomfort.
We offer a wide variety of Mesotherapy treatments such as skin rejuvenation, deep hydration, collagen stimulation, anti-acne, anti-hair loss, lifting & tightening.
See our full list of treatments here
Get in touch
The Laser Club
MCR:
Boombae, 480 Chester Rd, Old Trafford, Stretford, Manchester M16 9HE.
Leeds: 
Dickeybow Boutique, 18 E Parade, Leeds LS1 2BH
Is laser hair removal permanent and is it safe? Have you always fancied the idea of laser hair therapy but scared that it might hurt? Perhaps you're on the fence about the results and how long they could last? Or maybe you just want to find out how it differs...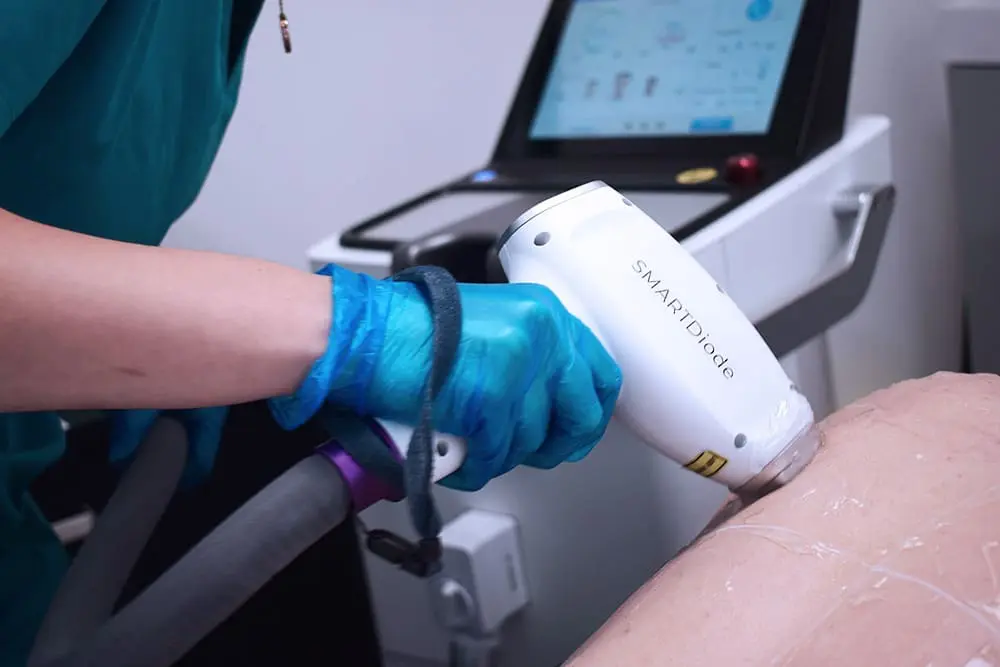 Is laser hair removal permanent and is it safe? Whether you are looking to ditch the razor or keen to forgo the pain of waxing, laser hair removal could be the solution that you've been looking for. In this article we're going to take a look at laser hair...