We know laser hair removal is the best long-term (most likely permanent) solution to get rid of unwanted hair & prevent its regrowth. Can laser hair removal also help women – and people with PCOS?
PCOS or Polycystic Ovary Syndrome is a condition that affects how a person's ovaries work. Its more common features are irregular periods, polycystic ovaries (which aren't actually cysts, but small, fluid filled follicles) and high levels of androgen, the "male" hormone, that may cause physical changes. Is is the excess androgen that causes all the unwanted hair growth – also know as hirsutism. Currently, there is no cure for PCOS and the treatments are focused on the symptoms.
People who suffer from PCOS – especially women – struggle with these physical changes. Having excess hair leads to low self-confidence, more time wasted shaving, waxing or using hair removal creams and and overall excessive awareness of your own body that might take a toll on your mental health.
Thicker hair on the face also causes side effects such as scarring, uneven pigmentation, acne and ingrown hairs. This is due to constant daily hair removal techniques that in addition, all can cause irritation.
At The Laser Club we are aware of these struggles and offer the best hair removal treatment for PCOS in Manchester. Our triple wavelenght SMARTDiode machine can target most hair & skin types. UK Government's sources recommend using laser hair removal to eliminate or significantly slow the hair growth in order to treat the hirsutism.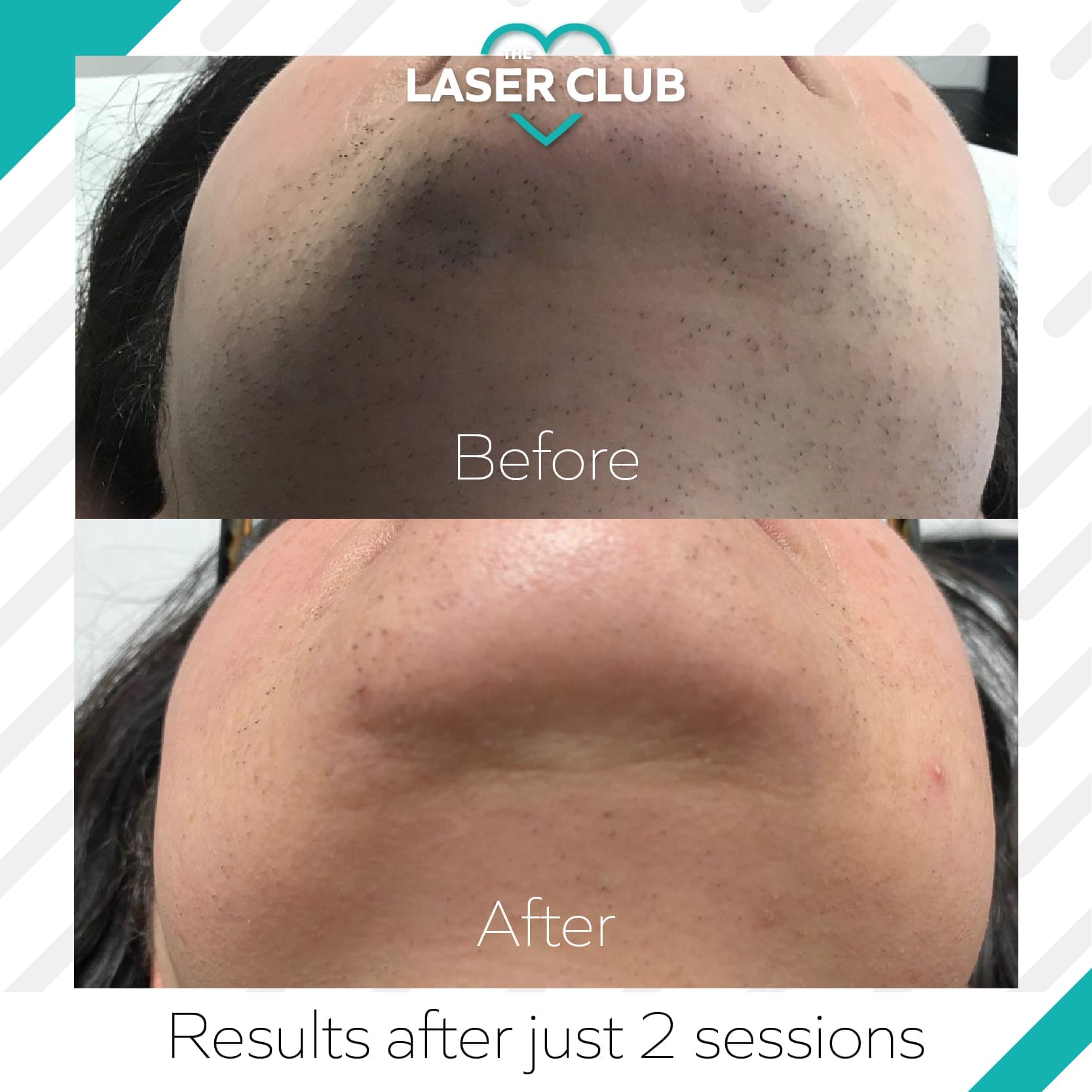 How does Laser Hair Removal work on people with PCOS?
Laser treatments are a strong option for anyone suffering from unwanted hair growth, especially those with PCOS. It is especially indicated for this condition because it can greatly reduce the time the hair will take to grow again, even if it does not completely remove the hairs. However, all of our clients with PCOS are really happy with the results they have experienced.
The laser light focuses and destroys the root of the hair, permanently damaging it. Even if the androgens levels are still high, the follicles can't physically grow more hair, which greatly improves life quality for any client struggling with PCOS symptoms.
Do I need more sessions of laser hair removal if I have PCOS?
Since the majority of hair that grows on the face is heavily influenced by hormones, we cannot predict how long the results will last. It depends entirely on your hormones and how they fluctuate. However, most of our clients have experience 3-6 months long-term hair removal on the face and almost yearly on the rest of the body. 
If you need a second or a third session package, please let our technicians know and we will offer you a discount to help maintain the hair regrowth at its minimum.
Check our prices and package offers below. If you don't see the areas or packages you are interested in, please get in touch and we can advise you on prices and sessions. We know each client is different and our treatments are individually tailored to offer the best results.