At Laser Club we offer a personalised treatment according to your needs and skin type.
Ice Cold | Pain Free | Brand New Machines | Newest Technology – SMARTDiode
Course of 6
(buy 1 get 1 free)

Chest - Stomach - Upper Back - Lower back

Neck - Half Arms (add Hand/Fingers £15) - Underarms
Course of 6
(buy 1 get 1 free)

Full Legs (Includes Fett & Toes)

Half Legs (add Feet/Toes £15)

Brazilian (landing strip)
Course of 6
(buy 1 get 1 free)

Upper Lip - Chin - Cheeks - Hair Line - Side Burns
Course of 6 sessions: pay 5 sessions + 1 session free!
Patch test & Consultation required prior to any session or course of treatments. You can book in your consultation online.
We require £25 deposit prior to booking any session to secure your appointment.
Packages need to be paid upfront on the first session or can be split into 3 payments across the package. 
Full Body Package - LIMITED TIME OFFER
Due to high demand, our full body package offer will be available throughout summer 2021, This includes 6 sessions of Laser hair removal on the full legs, bikini/Hollywood & underarms for just £895. Add face for £100. For additional areas are extra please contact us.
To claim this offer, click on the button to book in your patch test & consultation. Let us know you're interested in this package & we will apply the offer for you.
Booking an appointment
Before booking your session or course we need to book you in for a consultation and a patch test. In the consultation we check your medical history and make sure you are suitable and safe to get laser hair removal. There, we discuss the areas you are interested in and agree on the best course of action.
Sometimes, you will need fewer or more session, but clients are usually happy after 6, this is why we offer a 6 course package where you pay for 5 sessions and get 1 free. The package course is the most common way to book your laser treatment, but you can also pay as you go and see how it goes, we assure you will be amazed after session 2!
You can book your consultation online here. You can also give us a call on 0161 327 1712 or you can send us an email on [email protected] and we will sort it for you.
Our SMARTDiode laser is suitable to treat all skin types & colours, so you can be sure that you will always get the best results possible.
Don't hesitate to contact us if you have any questions or would like more info. We are always happy to help!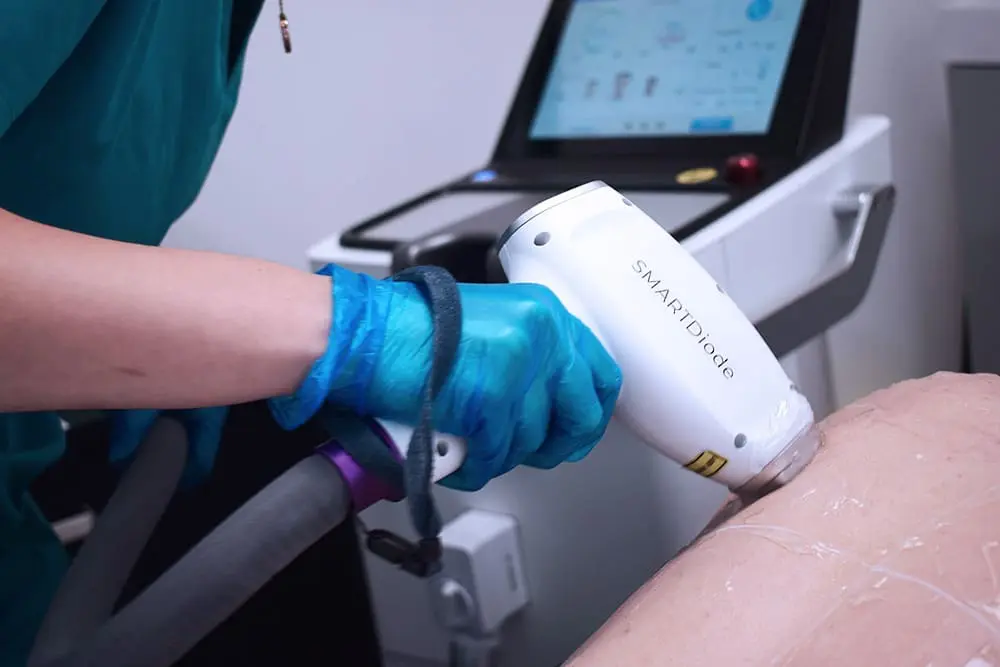 Get in touch
The Laser Club
MCR:
Boombae, 480 Chester Rd, Old Trafford, Stretford, Manchester M16 9HE.
Leeds: 
Dickeybow Boutique, 18 E Parade, Leeds LS1 2BH
Why choose non-peroxide laser teeth whitening? With whiter smiles growing in demand, and more and more teeth whitening solutions entering the market, it can be hard to know where to turn. A lot of the more tempting cheaper at-home DIY kits can have unpleasant...
How many laser hair removal sessions do I need? In recent years, laser hair removal has emerged as one of the most popular ways to get the smooth skin you crave. Laser hair removal is easy, effective, and virtually painless, making it many people's preferred...