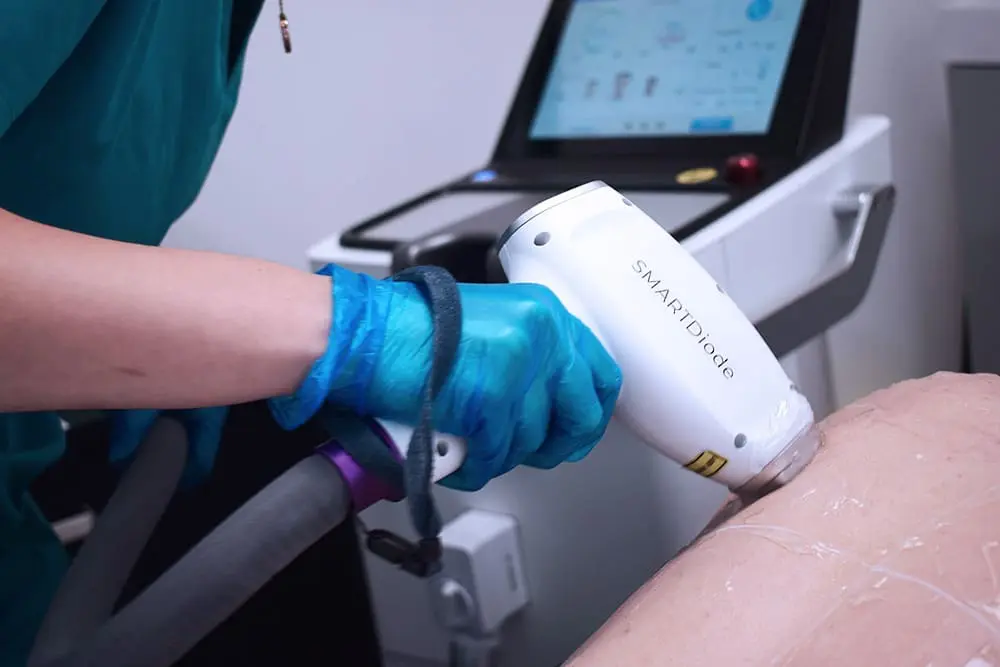 At Laser Club we use the state of the art SMARTDiode laser machines. 
Combining 3 wavelengths of light with higher energy output and intelligent software. SMARTDiode delivers exceptional results with ease, virtually pain free, super-fast and for all skin types.
Our diode laser has a deep penetration level and can target even the most coarse or stubborn hairs. It has superior melanin absorption, making it safe as a hair removal method for all skin and hair types and different body areas. Our experienced technicians can treat sensitive areas such as a man's face (including cheek), ladies nipple area with little to no pain response.
Benefits of the SMARTDiode laser 
Exceptional results for all skin types,  colour and depths of hair
Better results, & greater client comfort-  virtually PAIN FREE
Super-Fast treatments
Up to 2 x longer than standard
Deeper & better coverage
Easy and precise treatments
Increased comfort
Clinical proven results certified quality assured system.